Troy Anthony Smith
Founder/Executive Director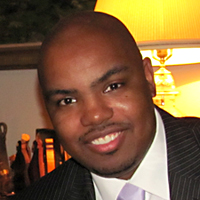 Troy Anthony Smith is a dynamic speaker, author,  and successful entrepreneur who believes fully in demonstrating the power of God in everyday life.  Whether it is in a board room, pulpit, or street corner, signs and wonders are a normal occurrence for Mr. Smith.  An MBA graduate of Florida A&M  University, Mr. Smith is a well respected marketing visionary, having created and worked on some of the biggest campaigns in the music, fashion, and sports industries. While working in marketing for Reebok in 2004, the Lord interrupted his life in a 'Paul on Damascus' moment, in which he totally surrendered to the plan and purpose for his life. For the next 2 years he lived a life of complete devotion to God, praying and reading the Bible for about 6 hours a day on average.  Shortly afterward, Troy received an opportunity to lead the church congregation at their 6am prayer service, in which every morning amazing and unusual miracles and deliverances would take place. It was during those morning prayer services that he realized the power of God was definitely with him. After seeing healing miracles inside the church, he began to practice outside the church the same thing, praying for the sick in the grocery stores, laying hands on people in the aisles, at the malls. At the workplace, coworkers would come during their lunchbreaks to receive the dynamic healing power of God. In August of 2010, the Holy Spirit directed Troy to Los Angeles, to demonstrate the power of God on a larger scale and train others to do the same thing. Since his arrival, the miracles have begun to explode, as almost everyday, lives are transformed by the power of God. New team members are being trained how to operate in the power of Holy Spirit. Watch each week as we post new videos of people encountering the power of God in their everyday lives.
Sada Chowning

Director of Events
Would you like to join our team?
No matter what city you live in, you too can demonstrate! Contact us today!